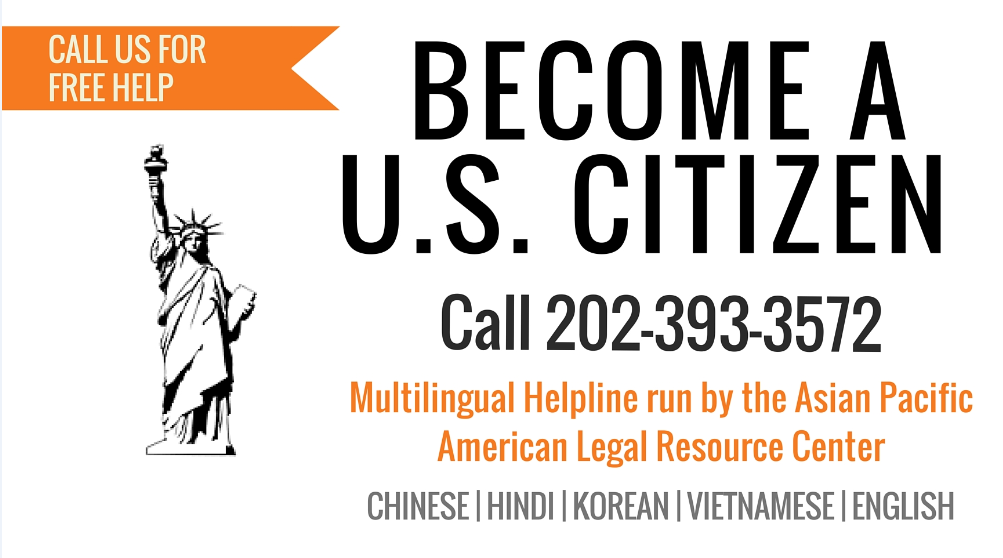 무료 워크샵 참석 등록을 하시려면 이 곳을 클릭하세요.  
Xin bấm vào đây để biết thêm thông tin
Xin bấm vào đây để đăng  kí tham gia tư vấn miễn phí
The APALRC legal team and trained volunteers will assist participants with completing their naturalization applications (Form N-400). There is no charge for assistance available through the clinic, which is open to all. For additional information, please call the APALRC at (202) 393-3572 or register online via this link.
Assistance will be available in Chinese, Korean, Vietnamese, Spanish and English.  Please call to register in advance to ensure an interpreter will be available in your language. Individuals who require assistance in languages other than those listed should call in advance to request language support.
Why Become A Citizen?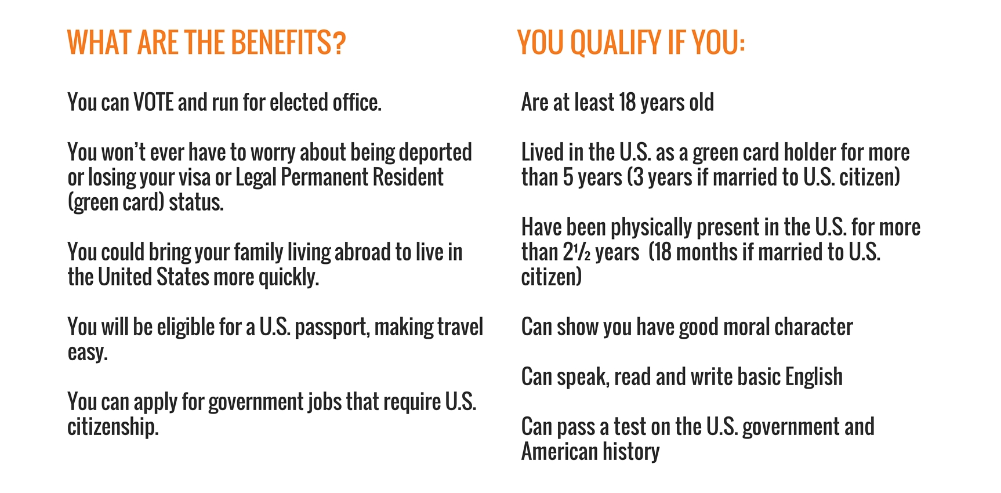 Resources