APALRC Law Workshop
April 25 @ 1:30 pm

-

3:00 pm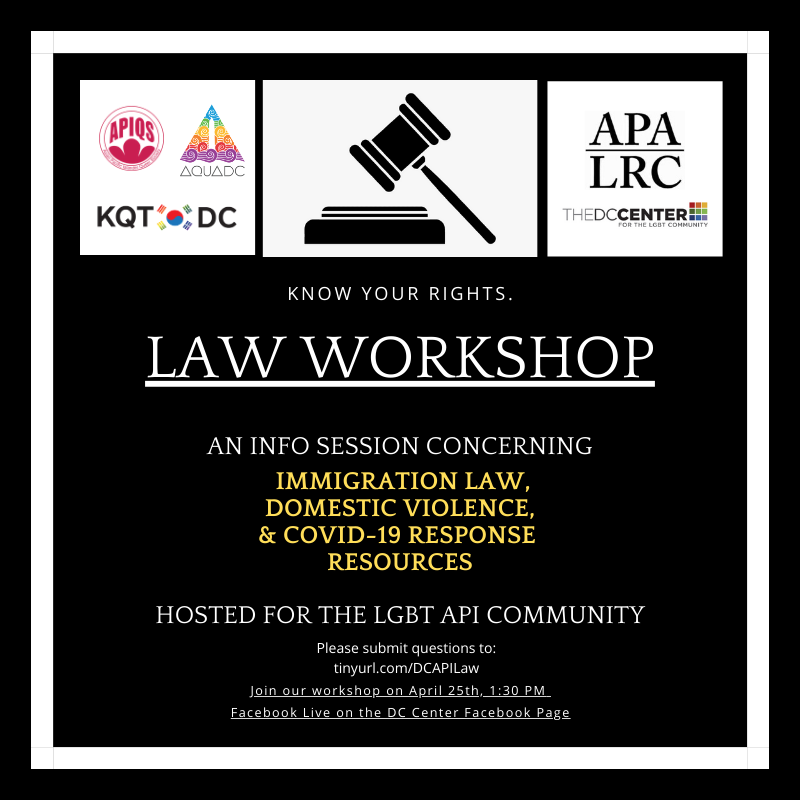 Come listen to local Virginia-based immigration lawyer Johnny Wang give a livestream webinar focused on immigration law, domestic violence, and COVID-19 response resources!
There will be an opportunity for Q&A. Please fill out the online form to have your question answered: tinyurl.com/DCAPILaw
The event will be broadcast on Facebook Live on the DC Center's Facebook page (https://www.facebook.com/thedccenter/) . More details to be announced.
This event is hosted jointly by:
The DC Center (https://www.facebook.com/thedccenter/)
Center APA: https://www.facebook.com/centerapi/
AQUA DC: (https://www.facebook.com/aquadc1997/)
APIQS: (https://www.facebook.com/APIQSDC/)
KQT DC: (https://www.facebook.com/KQTinDC/)